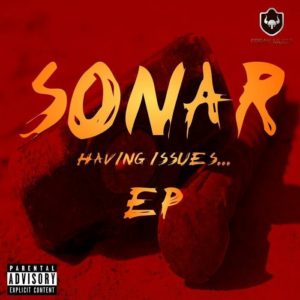 Hey Y'all!! ANTICIPATE SONAR'S DEBUT PRODUCER EP (HAVING ISSUES). It is the kind of Producer EP that best describes a producer EP 🙂 .
Things to know about SONAR'S DEBUT PRODUCER EP :
* SONAR'S PRODUCER EP IS A 6 track EP
* SONAR'S PRODUCER EP IS FILLED WITH GOOD MUSIC THAT YOU ARE DEFINITELY GONNA ENJOY LISTENING TO.
* SONAR'S PRODUCER EP DROPS ON THE 16th OF OCTOBER 2015.. AND IS GONNA BE AVAILABLE FOR PURCHASE ON THIS WEBSITE, ON ITUNES, SPOTIFY AND MANY OTHER ONLINE MUSIC STORES.. KINDLY SUPPORT THE MOVEMENT AND ENCOURAGE GOOD MUSIC!!
The following two tabs change content below.
I'm a professional sound engineer / music producer based in Lagos, Nigeria. I've been producing music for well over 6 years now (Nigerian / African Afrobeat Music being my area of expertise). I founded FreakSonar in 2015. Look.. with the amount of experience I have in the audio processing field, it's almost next to impossible for me to go wrong when handling your audio needs.