Need a few songs to help kickstart your Afrobeat Genre Journey? this short list should suffice.
It's No Doubt That Afrobeat Music is having a moment.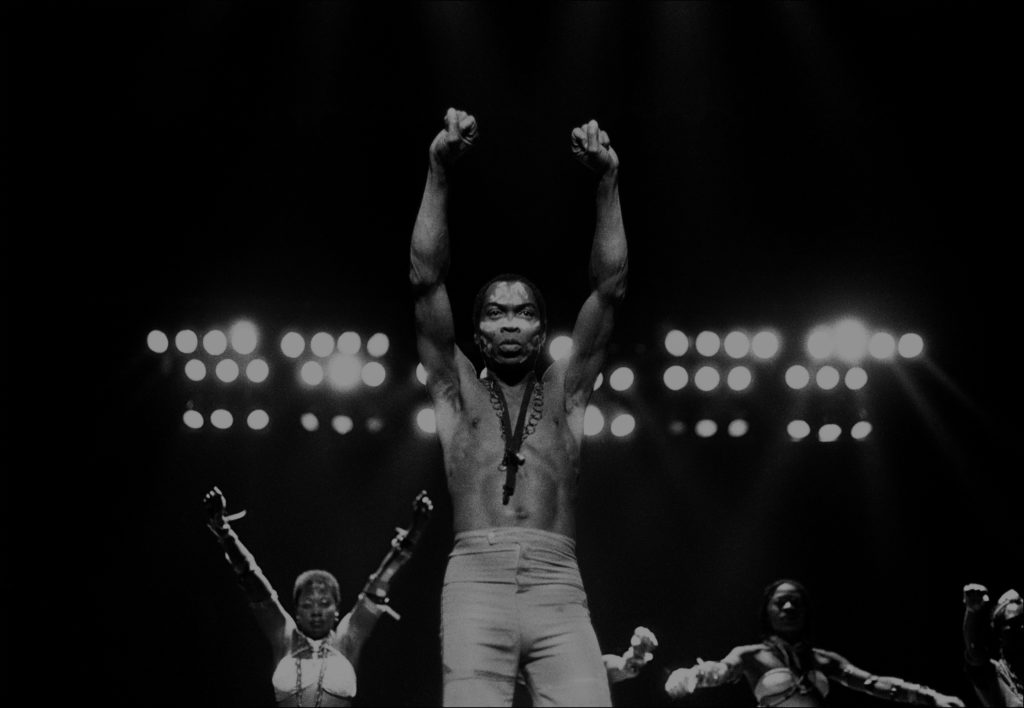 The overly popular (and diverse) music bubbling out of Africa has caught the ears of not only those in the African continent, but the diaspora as ably, spawning collaborations along as well as popular artists along in the midst of Drake and Machel Montano. Essayist Rachel Kaadzi Ghansah once said that Bobby Shmurda's Shmoney dance "collapsed Flatbush to the islands to Africa in 15 seconds." Well, Afropop music is sending that ancestral energy back across the Atlantic and the result is refreshingly defining.
The Afrobeat genre boasts well over 200 popular artists in iTunes alone, with many more who are sure to sprout out of the continent soon enough. This list will focus mostly on Nigerian and Ghanaian artists, but there are a number of popular acts from Angola, South Africa, Ethiopia and other countries in Africa. If you are still new to the Afrobeat genre, here are a few artists you need to know to kickstart your Afrobeat / Afropop addiction:
Table of Contents
"Ojuelegba," Wizkid
Stateside he may be most known for his work with Drake on "One Dance," but Nigerian singer Wizkid has had success in his home country way before that. Check out his song "Ojuelegba," which is a mellow, reflective homage to his hometown. It's so good that Drake and Skepta couldn't resist hopping on the beat and putting their spin on it.
"Collabo," P. Square
P. Square, the Nigerian twin act Peter and Paul Okoye, serves high energy entertainment in their songs. "Alingo" is one of their catchiest hits, as well as "Chop My Money," featuring Akon (which encourages a woman to spend his money). Check out the tracks and thank me later.
"Adonai," Sarkodie
Sarkodie, a fast-rapping Ghanaian performer with a killer sense of style and business sense, is a staple in Afropop music. His song "Adonai" is a great way to get acquainted with his work, and it's quite the hit — it garnered over 31 Million hits on YouTube.
"Johnny," Yemi Alade
If you're an African woman who's been wronged by a shady lover, then Yemi Alade's "Johnny" will strike a nerve and make you laugh. The Nigerian songstress really put out her serious singing and dancing chops in the video for this hit. Put this song on in any club and see how the crowd reacts to this uptempo Nigerian version of Jazmine Sullivan's "Bust the Windows Out Your Car."
Davido's Skelewu is wildly popular, and it's no wonder, the repetitive, infectious beat compels you to dance. That's probably why many fans have choreographed their own moves to the song.
"Azonto," Fuse ODG feat. Tiffany
Ghanaian Brit rapper, Fuse ODG brought the bubbling Azonto dance moves of Ghana to wider audiences and later the hit sky with Azonto. Have you seen videos of people perform the dance? You can check it out on YouTube. They do that with a front coordinated arm, hip and leg movements. There's absolutely no doubt you'll be longing to attempt to master it yourself when you come across the moves.
The Perfect track for a gentle two-step with bae. This Korede Bello x Tiwa Savage collab with a gently rocking beat is sweet without being overly saccharine. If you can get past the S-curl situation that Korede Bello is rocking in the first half of the video, you can enjoy the glamour that Nigerian songstress Tiwa Savage brings to the whole Afropop Music vibe.
Now that you've read this, and probably watched the music videos. I'm pretty certain you'll like to make some afrobeat music if you're a musician. Feel free to check out our Afropop Instrumental Beats / Afrobeat instrumental Store for the really cool Afropop / Afrobeat Instrumentals we got in store.