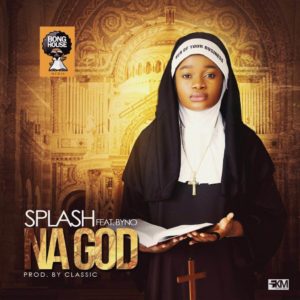 Splash returns with a fresh single titled "Na God" featuring Byno and produced by Classic, Mixed and mastered by EFF-KHAYY; together with a competition to show appreciation to her die-hard fans for all the love and support they've given her since she began her career in music. The winner of this competition gets a cash prize of $1,000.
How to Contest:
1. Follow @splashmusik and @mbongamata on Instagram.
2. Sing your own version of "Na God" and post on Instagram. #NaGod.
3. Copy the above handles.
4 After 3 weeks, the contestant with the highest number of likes gets $1000 and gets to hangout with Splash.
May the odds forever be in your favor.
The following two tabs change content below.
I'm a professional sound engineer / music producer based in Lagos, Nigeria. I've been producing music for well over 6 years now (Nigerian / African Afrobeat Music being my area of expertise). I founded FreakSonar in 2015. Look.. with the amount of experience I have in the audio processing field, it's almost next to impossible for me to go wrong when handling your audio needs.