Afrobeat Songwriters -
Our Afrobeat Songwriting Service.
Get pro afrobeat songwriting services.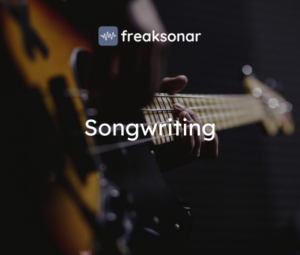 Our Afrobeat songwriting service gives you access to professional Afrobeat songwriters in Nigeria.
If you need a really cool head start for an Afrobeat, R n b, Pop or Hip-hop track, we can help tell your story. Yes, we do other genres as well.
The Freaksonar Songwriting Team understands what goes into creating compelling lyrics that are authentic to the client.
Our song writing service has been used by DJs, producers, singers, etc around the world. The process is quick and efficient.
Our lyric writing service boasts a 3 day turnaround time.
If you already have lyrics then we can collab and get you that hit song! Only need melodies? No problem! Our Songwriting writing service can be a "melody only" project.
We'll do all that we can to make sure that you are 100% happy with your song. Afterwards, we can assist with music production and quality sound engineering too if needed.
We advice you to choose Freaksonar's Professional Afrobeat songwriting service in Nigeria!
Samples Of Our Afrobeat Songwriting Services
Jayricz – Hurricane
Genre : EDM
Enny's – Baby Daddy
Genre : Afrobeat
Armstrong – Girl In Black
Genre : Soul / R n b
Oluwa Flame – Belly Dancer
Genre : Alkayida
What Is The Songwriting Process?
Fill out the form on the songwriting order page or mail us your project details.
Make payment on our website to start the project.
We will mail you a sample of your lyrics / recorded demo in 3 days time ( depending on our current workload ),
Lastly, you will get the complete project data ie. Lyrics / Demo recording of the song when you confirm the output of the song.
You can mail your song writing inquiry to songwriting@freaksonar.com