Get Exposed To Some Of The African Afrobeats Dance
Look… I'm a horrible dancer myself.. No doubt.. But I make African afrobeat sounds that make you dance! Hehe… Just thought I'd Share this piece for y'all to nibble on in case you wanna know how some of these African Afrobeats Dance Steps came into Existence.. So.. Read On…
Azonto
The Azonto Dance Originally Originated from Ghana,
The azonto dance burst prominence in 2011, and is believed to originate from the traditional kpanlogo dance. Azonto dance moves imitate our everyday activities and often it represents the intentions of the dancer whether that be grooming oneself, swimming, etc. Azonto has become increasingly popular, helped along by various artists such as Wizkid, Iyanya, R2bees, and more.
Agahu
The Agahu Dance Originated from Nigeria
The Agahu dance is believed to come from the Nigerian town Badagry, and is a popular dance throughout West Africa. During the African dance, two circles are formed, one for men and the other for women. Drums and other percussion instruments provide the rhythm and soul of the agahu dance, with the agboba barrel-shaped drum as the focal point.
Makossa
The Makossa Dance Originated from Congo
Makossa, also known as soukous or the African dance rumba, caught on in the 1990s and remains extremely popular throughout the African continent. Originating in the Congo, makossa involves a lot of thrusting hips, and was made a lot more popular through artists such as Koffi Olomide and Awilo Longomba.
Kizomba
The Kizomba Dance Originated from Angola
Originating in Angola, Kizomba is a mix of samba, merengue, and traditional Angolan music. It is considered a very sensual dance, set to unique African rhythms, often of a romantic nature. Kizomba music is usually sung in Portuguese, reflecting the colonial history of Angola, and the partner dance has become extremely popular throughout lusophone African countries, Europe, and the U.S.
Suo
The Suo Dance Originated from Nigeria
The Suo dance, particularly popular in West Africa, has very unique body movements that occasionally resemble somebody attempting to start a lawnmower or generator… Hehe.. The lowering in the waist and pulling and stretching hand movements became extremely popular in Nigeria, thanks to African Dance musicians such as Danfo Driver and Marvelous Benji.
Alingo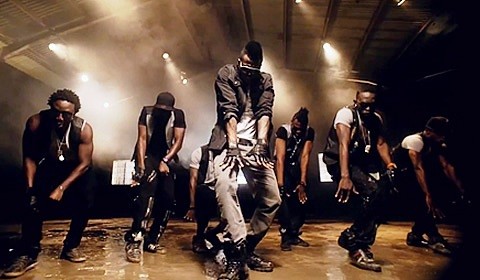 The Alingo Dance Originated from Nigeria's very own P-Square
Lastly… Thanks to P-Square's hit song, "Alingo," the African Afrobeats dance craze has entered into the mainstream consciousness of African / foreign dancers around the world, and the fast-paced beat inspire an energetic and fun dance. Though it is somewhat controversial for its sexual nature, the alingo dance remains popular throughout Nigeria and the rest of the African dance continent despite the fact that it's definitely not the easiest dance to do for the untrained…
The following two tabs change content below.
I'm a professional sound engineer / music producer based in Lagos, Nigeria. I've been producing music for well over 6 years now (Nigerian / African Afrobeat Music being my area of expertise). I founded FreakSonar in 2015. Look.. with the amount of experience I have in the audio processing field, it's almost next to impossible for me to go wrong when handling your audio needs.
---
Comments