Promote Your Music In Nigeria.
Welcome to Freaksonar, your ultimate destination for music promotion in Nigeria & unlocking the full potential of your musical talent in the vibrant heart of Nigeria's music scene. If you're an aspiring artiste looking to make your mark in Nigeria's thriving music industry, you've come to the right place. We're here to help you turn your musical dreams into reality.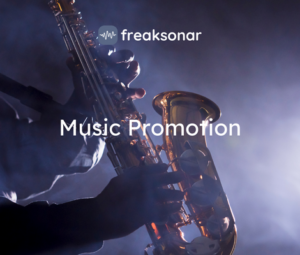 Why Promote Your Music With Us?
Music Promotion In Nigeria | Our Services Include :
Music Distribution: Get your music on all major streaming platforms, ensuring that your tracks are easily accessible to a global audience.
Social Media Marketing: Leverage the power of social media to grow your fan base and engage with your audience effectively.
PR and Press Coverage: We'll get your music featured in local and national publications, giving you the exposure you need to stand out.
Live Event Promotion: From intimate gigs to major festivals, we'll help you secure performance opportunities that showcase your talent.
Music Video Production: Capture your music's essence through professionally produced music videos that resonate with your audience.