Hey there! Enjoy this Free AfroBeat Instrumental Download, Compiled by Me! Sonar…
Ace Afrobeat music producer ME!!! SONAR finally drops an album of "free beats" for y'all loyal costumers to dabble on. Uhm… I love money.. So It's unlike me to drop free stuff.. 🙂 I really hope y'all feel these "DOPELY COMPILED"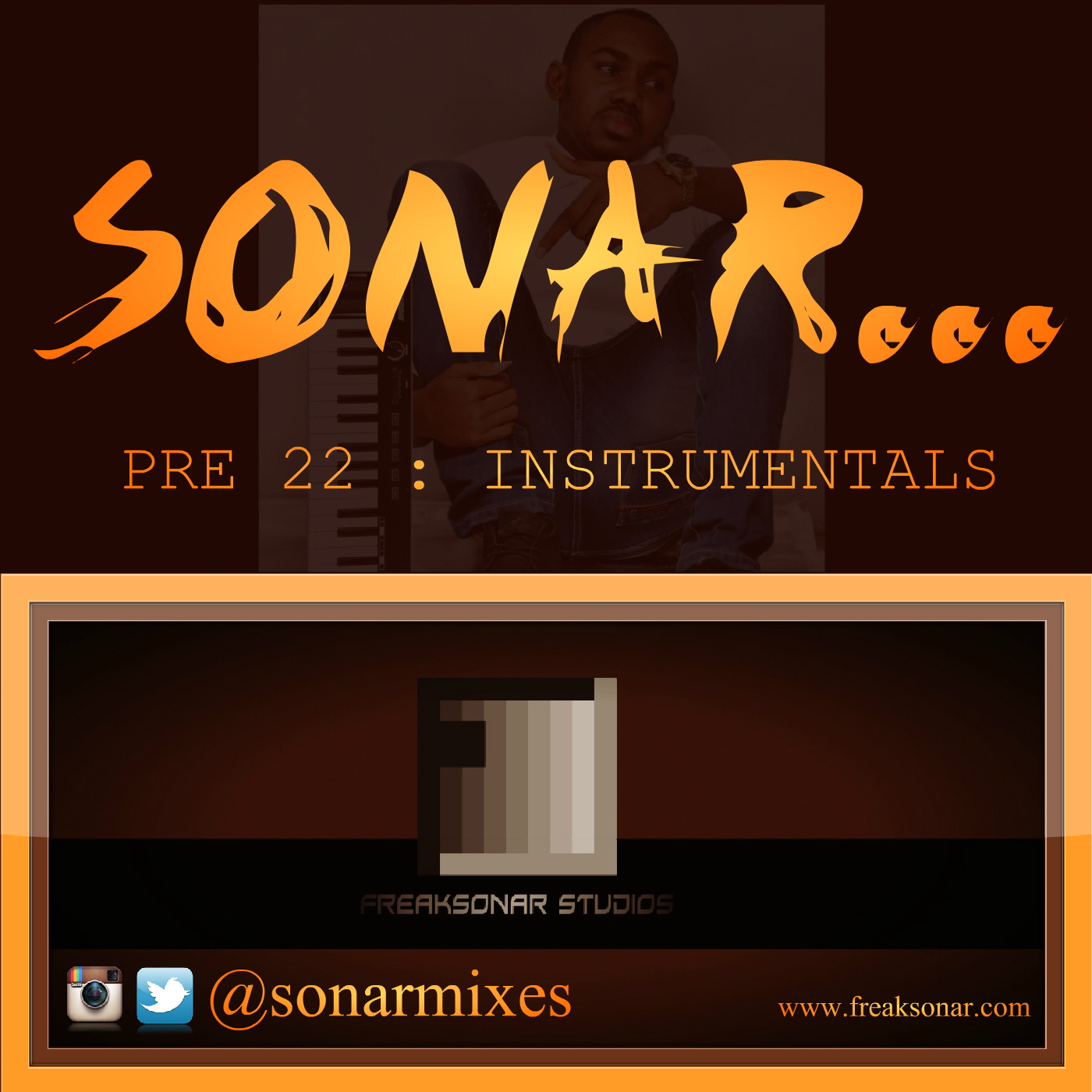 The title of this free afrobeat instrumental download album is Pre 22 – Instrumentals
No of beats.. 6
Wanna know why it's titled Pre 22 – Instrumentals ?? Stay glued to the website to find out! Till then.. Enjoy the beats and Tell yo friends to download and kill them…
DOWNLOAD LINKS BELOW
Pre 1
Pre 2
Pre 3
Pre 4
Pre 5
Pre 6
If you need to check out new beats, Visit our AfroBeat Instrumental Store

Afrobeat Rocks!
The following two tabs change content below.
I'm a professional sound engineer / music producer based in Lagos, Nigeria. I've been producing music for well over 6 years now (Nigerian / African Afrobeat Music being my area of expertise). I founded FreakSonar in 2015. Look.. with the amount of experience I have in the audio processing field, it's almost next to impossible for me to go wrong when handling your audio needs.
---
Comments
---
---
---
---